Sometimes a slavegirl just can't be reached with the traditional tools of BDSM like whips and paddles and riding crops. Some girls like pain too much! In which case, degradation may work better.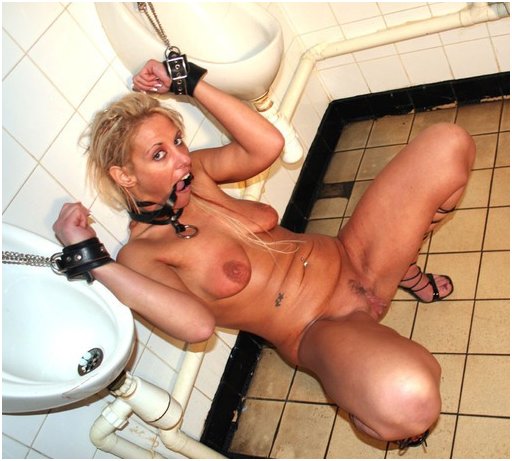 I wonder — you know she's wondering, and about to find out — how many men would choose one of the urinals beside her head, if they walked in on her like this?
Both comments and pings are currently closed.